Incredible but true.
More radicalizing the coming generation.
I must say though, the students of this generation are much more polite that we were. They are chanting "shame on you." We were chanting, "Off the pig."
BTW, did you notice the assault rifles?
This is right out of Star Wars or LOTR.
Huge mistake.
Gov. Brown, where are you?
Watch it to the end. The finale is pretty good.
UPDATE:
At least one woman left by ambulance for treatment of chemical burns.
Arrests Made During Occupy Protest At UC Davis
UPDATE: Going viral
The Pepper Shot Heard 'Round the Web
UPDATE: Evidence of more police brutality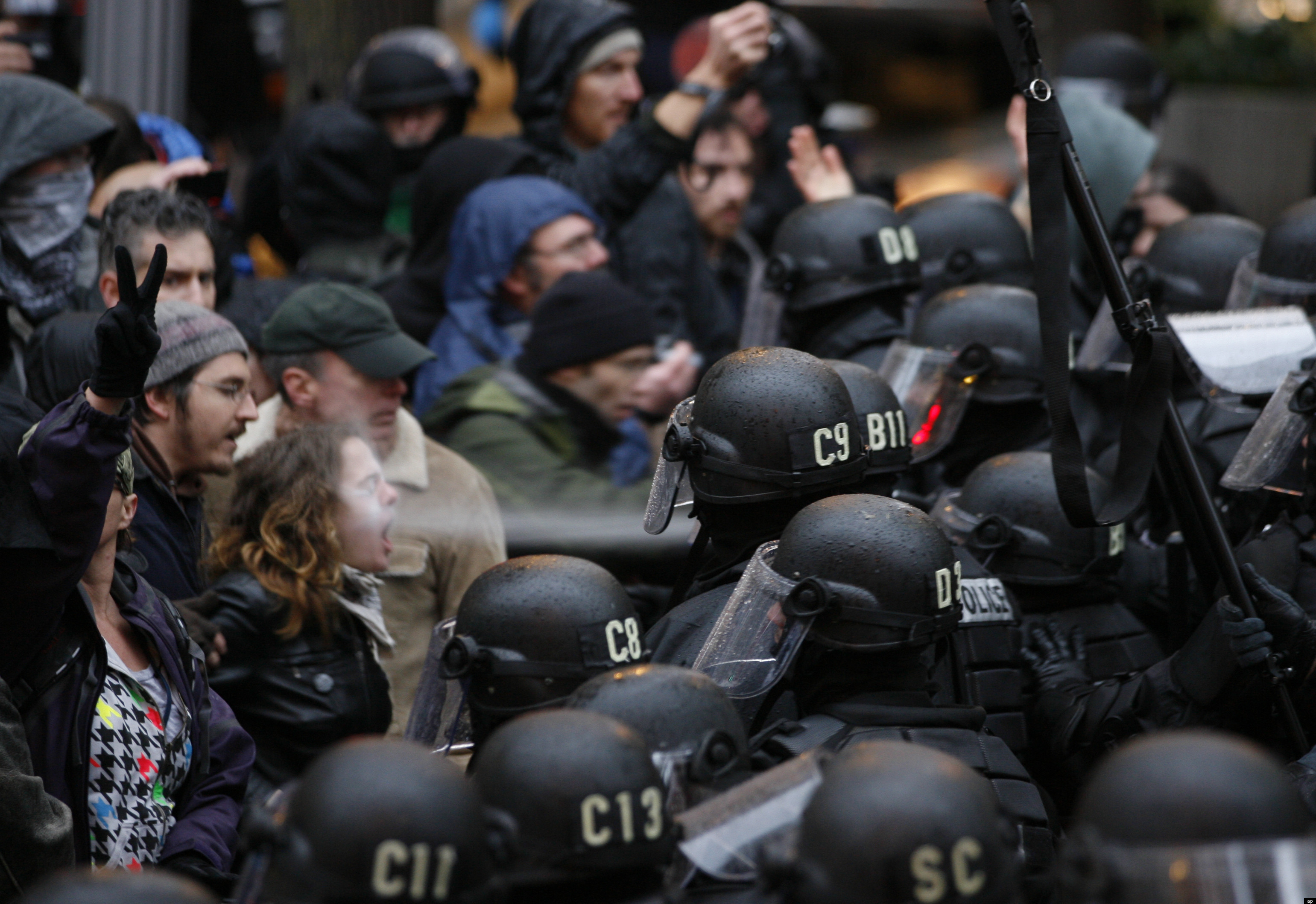 Elizabeth Nichols, Occupy Portland Protester Pepper Sprayed In The Face, Identified
by Dean Praetorius for The Huffington Post
Occupy Oakland: footage shows police beating 'peaceful' Iraq war veteran
(VIDEO)
Adam Gabbatt for The Guardian
Oakland police investigating after ex-marine Kayvan Sabehgi suffered a ruptured spleen in apparently unprovoked incident
Governor Brown, President Obama, where are you? This is America, not Nazi Germany.