High-technology manufacturing has lost 28% of jobs since a 2000 employment high of 2.5 million. That's 687,000 jobs.Below is the NSB report graph of the drop in high-tech manufacturing employment for the last decade.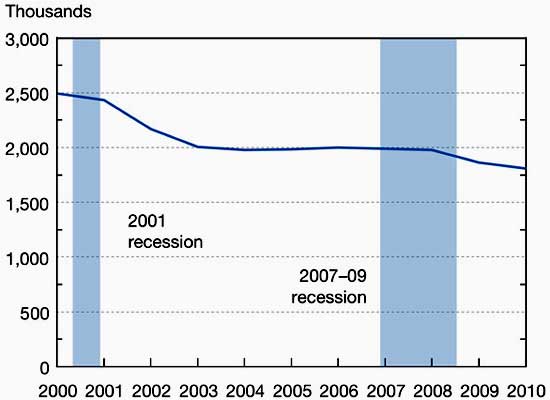 Read it at The Economic Populist
We're Losing Our High Technology Advantage America
Submitted by Robert Oak
It's not just the quantity of jobs created but the quality of jobs created and retained.
Is the US is switching high-skilled high-wage jobs for lower skill and lower wage jobs?